products
Kettenantribgurte
Chain driven mesh belt is a wire conveyor belt to be attached chain on both side. Belt and chain are synchronized through stays (cross supports).
Key words
Chain Driven Belts, Chain Driven Metal Mesh Belts, Straight Running Belts, Chain Weave Conveyor Belt
Description
Provide efficient operation in applications where friction drive belts are not adequate.
Chain driven mesh belt should be considered whenever timing, transfer, and/or positive belt drive are important … in cases such as travel-up inclines, under heavy loads, for long distances, through quenching liquids, cooking oils or other slippery conditions.
Chain driven mesh belt is also the only belts that are self supporting. It can provide efficient operation in applications where friction drive belt would not be desirable. Any mesh can be used in a chain driven construction, but the selection is made on the basis of what is needed to support the product. Balanced weave kind should be given first consideration, as it is economical and appropriate for most conditions.
Chain Selection
Chain is normally selected according to the strength and speed required. The most frequently used types of chain for metal mesh conveyors are roller chain, employed for most room-to-medium temperature applications, and pintle chain which is recommended for heavier loads and higher temperature.
Some Typical Kinds of Chain Driven Belt
1 Balanced Weave with standard roller chain
2 Balanced Weave with precision roller chain
3 Pintle chain with side plates or side guards
4 Pintle chain with angle wupports and compound weave fabric with up-turned edge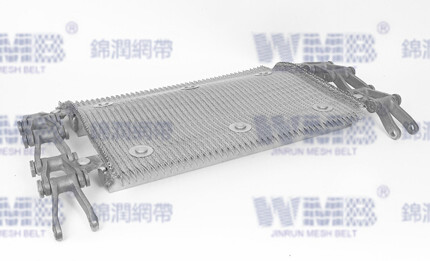 Roller Chain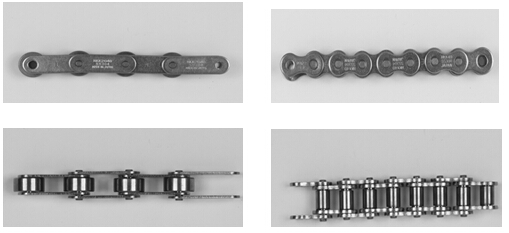 Key using industries
Chemical, Electronics, Food Processing, Textiles
Key applications
Cooking, Dewatering, Drying, Freezing, Infeeds and Exits, Product transfer, Washing
Inquiry For Our Product
Please send your detailed requirements to us,that will help us offer a valid quotation.