products
Spiralgurte
The LR type uses a combination of especially developed link and straight rod
The LF2 type uses the combination with spiral mesh.Turning inside radius is 2.0 times the belt width for the standard rod pitch 27.4

Key words
U link Chain Conveyor Belt, Spiral Freezer Conveyor Belt, Freezer Belt with "U-chain"

Description
The wire mesh fabric is made by imported digital mesh weaving machine and the fabric is made of spring wire and is distortion-resistant. The belt has very good turning capabilities and can go 180° curves. With the smooth belt surface, good air circulation and easy-cleanable capabilities, the belt can bear high pressure and stress. The belt is easy to maintain and dismantle, side guard available.

Specifications
wire diameter:1mm to 4mm or as clients request
spiral pitch: 2mm,2.5mm,5mm
rod diameter: 5mm,6mm,8mm,10mm
rod pitch: 19.05mm,27.25mm,27.4mm,27.5mm and 30mm
overall width: any width is available
Key using industries
Food Processing
Key application
Baking, Freezing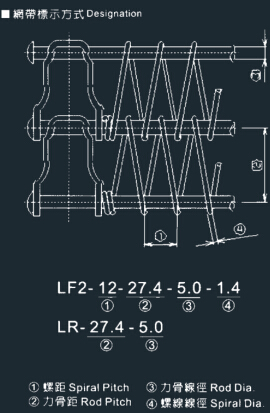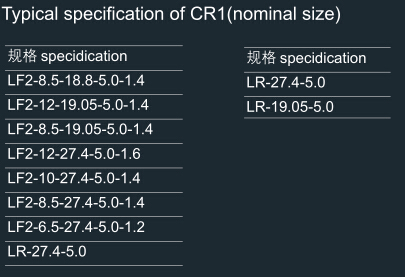 The specification above is just for reference,please contact us to meet your unique special needs
Inquiry For Our Product
Please send your detailed requirements to us,that will help us offer a valid quotation.