products
Stabgeflechtsgurte
Ladder Belt is also called chocolate conveyor belt which is made by assembling bent stainless steel wires.
Key words
Ladder Belt, Straight Running Belts, Positive Drive Ladder Belt
Description
This innovative design lasts significantly longer than other flex-style belts
· Hinges rather than flexing
· Lasts 10x longer than traditional flex-style belts
· Eliminates edge curling, snags and tangling
As proven by rigorous testing and product developing, Ladder Belt is a more durable alternative to the existing versions of metal strand belting.
When the competitor's belt goes around nose-bar and sprockets, the strands flex at the joints and break prematurely. But Ladder Belt actually hinges around rather than flexing, which reduces metal fatigue and dramatically increases belt life.
WMB components are designed with compound angles that hinge at each contact point, reducing stress and maintaining structural soundness.
This design also enhances the true tracking nature of the belt by providing better tracking, with no edge curling, snags, or tangling.
Key using industries
Electronics, Food Processing
Key application
Baking, Battering, Breading, General Product Conveying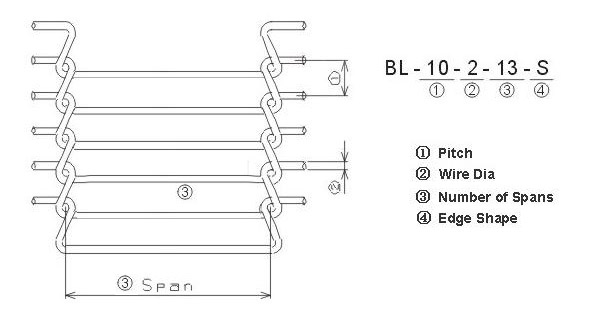 The specification above is just for reference,please contact us to meet your unique special needs
WMB belts can be driven by sprockets of stainless steel or plastic
Inquiry For Our Product
Please send your detailed requirements to us,that will help us offer a valid quotation.